The Official New7Wonders of Nature Panel of Experts
New7Wonders relied on the following expert panel to advise on the choice of the 28 Official Finalist Candidates selected from the Top 77 nominees, after the second phase of the campaign that ended on 7 July, 2009.
The recommendation of the New7Wonders Panel of Experts was based on the following criteria:
Unique beauty of the nominated site
Diversity and distribution (accounted for in 7 groups)
Ecological significance (in terms of either stand-alone eco-systems and/or their significance for human beings)
Historical legacy (relation that human beings and/or indigenous populations have or have had with the site)
Geo-location (even distribution of the 28 Official Finalists between all continents)
The list of 28 Official Finalist Candidates was announced on 21 July, 2009. From this point on the panel's job was done, and it was the people of the world who decided the Official New7Wonders of Nature. The provisional New7Wonders of Nature were announced on 11.11.11.
The Panel of Experts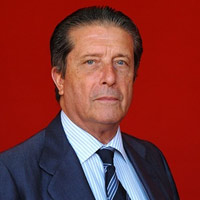 The former Director-General of UNESCO, Spain's Prof. Dr. Federico Mayor Zaragoza, has been appointed president of the panel. During the twelve years he spent as head of UNESCO (1987-1999), Prof. Mayor gave new momentum to the Organization's mission, "to build the bastions of peace in the minds of men," embodied in the Culture of Peace Program. In December of 2002, Prof. Mayor was named Chairman of the European Research Council Expert Group for the knowledge-based economy, in which Europe should have leadership in 2010. In October 2005, Prof. Mayor was appointed by UN Secretary-General Kofi Annan to be co-chair of the High-Level Group for the "Alliance of Civilizations." In addition to his numerous scientific publications, Professor Federico Mayor has published four books of poetry, including "El fuego y la esperanza and Terral", and several books of essays, such as "The World Ahead: Our Future in the Making", "Mañana siempre es tarde", "La paix demain?" and "UNESCO: un idéal en action". www.fund-culturadepaz.org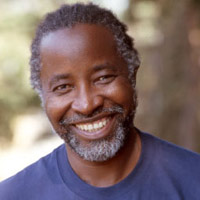 Dr. John Francis is known the world over as the "Planetwalker". In 1971, Dr. Francis witnessed an oil spill in San Francisco Bay. The effects of the spill compelled him to stop using motorized vehicles. Several months later, to stop the arguments about the power of one person's actions, he took a vow of silence. His non-motorized lifestyle lasted an incredible 22 years, and his silence 17. During that time, Dr. Francis walked across the United States, as well as earning a B.A at Southern Oregon State College, an M.S. in Environmental Studies at the University of Montana and a Ph.D. in land resources at the University of Wisconsin. He later sailed and walked through the Caribbean, followed by walking the length of South America. He is the author of "Planetwalker – 22 Years of Walking, 17 Years of Silence". www.planetwalk.org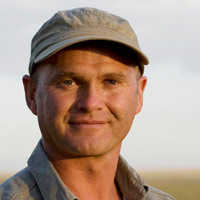 Simon King is an award-winning wildlife cameraman and television presenter and, as such, a familiar face to millions around the globe. Born in Nairobi, Kenya and currently based in the UK, Simon has traveled the world, capturing many spectacular images on film and sharing the beauty of nature with a vast audience. In addition to his broadcasting and film making career, King is also author of a book, a number of forewords, scripts for some of David Attenborough's films and is a regular contributor to magazines and newspapers. He is also a qualified scuba diver and enjoys wildlife photography, art, and composing and arranging music. He is on the advisory board of BBC Wildlife magazine. www.simonkingwildlife.com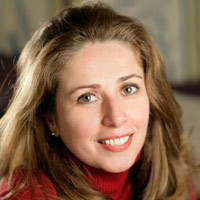 Ana Paula Tavares is the Senior Vice President Worldwide of Rainforest Alliance, an international conservation organization with headquarters in New York and work in 70 countries.  Recently, she has been involved in initiatives to increase production of sustainable products and services in Latin America and promote greater linkages with mainstream global markets.  She has been leading the organization's development division for nine years. Prior to joining the Rainforest Alliance, Ana Paula was a founding partner at New Frontiers Group, a financial services group in São Paulo promoting investment funds for biodiversity, sustainable forestry, carbon sequestration and renewable energy. www.rainforest-alliance.org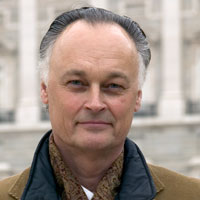 Bernard Weber is the visionary behind the groundbreaking, global New7Wonders campaigns, which encourage worldwide dialogue and foster mutual respect, understanding and appreciation through participatory democracy. Mr. Weber has travelled the world extensively from a young age on while working on films, books, exhibitions, global campaigns and other international projects and whilst maintaining a keen interest in Nature and its preservation.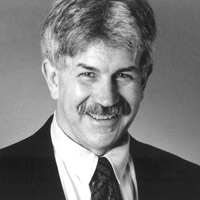 Rex Weyler is a journalist, ecologist and the co-founder of Greenpeace International. He is the author of, among other books, Greenpeace: The Inside Story, and the Pulitzer Prize-nominated Blood of the Land, a history of the American Indian movement. His essays appear in print and on the Internet. Weyler is also the founder of the Hollyhock education center on Cortes Island in Canada. He has served as an environmental consultant to government and citizen groups. He is currently writing a book about ecology and economy, and advising city officials in Vancouver on long-range ecological urban planning. www.rexweyler.com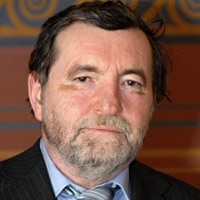 Prof. Dr. Jan Zima is currently a member of the Council of the Academy of Sciences of the Czech Republic and of the International Advisory Board with the European Union's Center of Excellence BIOTER in Bialowieza, Poland. He has had a distinguished career in international academia and has published widely on various topics, including biological diversity and evolutionary biology.