Guys Make Wonder for Jeju Island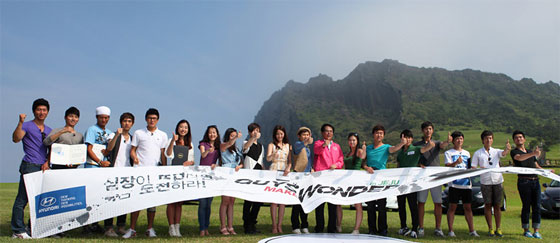 Filming of the Korean survival TV show "Guys Make Wonder" took place at the famous Sungsan Ilchul-bong volcanic peak on 29 August. The show is being produced for the XTM cable channel and is sponsored by Hyundai Motors, sponsor of New7Wonders of Nature Finalist Jeju Island.
Host of the show is Moon Hee-Jun, the former leader of Korean group H.O.T, which began the "idol group" trend in Korean pop music. "I will try my best to promote marvellous and interesting Jeju Island to be one of the New7Wonders of Nature," Moon said. The 45-minute show will be aired on XTM, tvN and other channels in Korea and abroad from 27 September until 11 November, the final day of voting in the New7Wonders of Nature campaign.